Partnership.

Experience.


Communication.

Company and financial instruments valuations, validations of financial models, due diligence, forensic audits and more.

Talk to us.
Serious dilemmas, strategic
decisions
When managing an investment fund, bank, WSE-listed company or a large business, you need to take strategic decisions. Your role leaves no room for error. Who should be trusted in situations similar to those outlined below?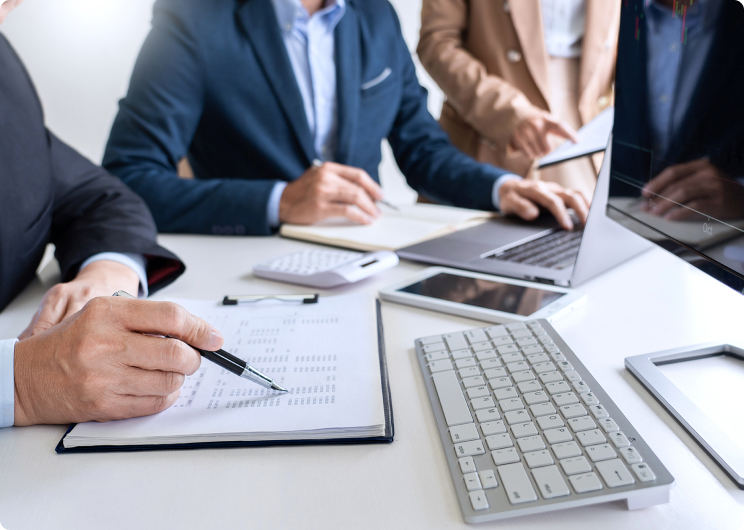 What's the value of our company? What's the justifiable investment's a start-up?
How should I determine the value of my company? What's the reasonable price to pay for a promising start-up? What's the right valuation to help me take the right decision? I'm aware that this decision may affect the future of the entire business and several hundred loyal employees. There is no room for error here.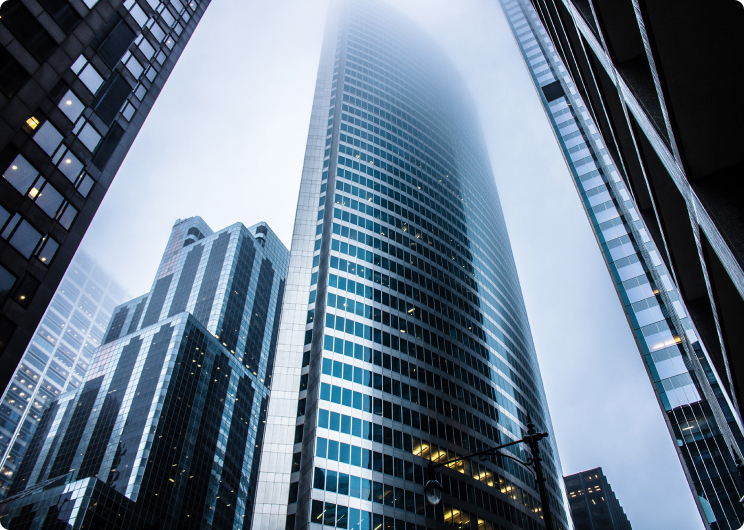 Validation of investment portfolio valuations
I operate in the strictly regulated financial market. For us, the validation of financial models developed by other entities is what gives comfort and security to the institution and the management board. I want to rest assured that the validation will be carried out by a proven partner.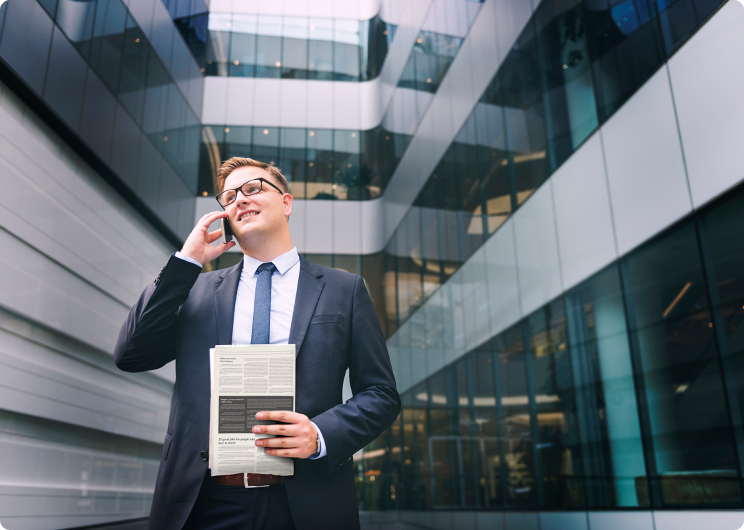 Takeover
A competing group is trying to take over our business. Its goal is to increase their operating potential in foreign markets. How do I respond? Who will help in the process? How can I protect our interests? Choose carefully.
Ground Frost
One contact, full
support.
Not only

for banks, funds and joint stock companies

Our projects are usually sophisticated and require advanced knowledge of accounting, finance and bookkeeping. They call for savvy in management accounting and controlling. Close cooperation with trusted and reputable law firms is critical.

This does not mean that we don't take simpler orders. We are also often approached by SMEs. Look at the examples below.
Vendor

due diligence

This exercise will allow you to objectively assess whether your company would be attractive to a potential buyer. See if it is free from any major flaws that could obstruct or indeed derail negotiations. Or just anything that could lower the price.
Due diligence for
the buyer
It is necessary to help you prepare for a secure and informed acquisition or merger of even small entities. The analysis will tell you if it's worth moving to the next stages of the transaction. Does the counterparty conceal any information that might immediately end the negotiations?
Forensic audits

and fraud prevention

By using professional support, you will detect possible patterns of internal fraud, or attempts to hide or transfer assets. We will look into the whole case and collect evidence. If necessary, we will present it to the court. We can also help in disputes between partners.
Division of

assets

This is often a process that gives you a lot of negative emotions. That's when you need a cool-headed partner who sees the whole picture, who can cope with the complex division processes, and who will take care of your business as if it was his own.
Search for
acquisition goals
You are or want to become a market leader. Your appetite is growing. You are observing the local market and maybe the global one as well. You need a partner who will not only assist you in the search, but who will also make a preliminary analysis of the attractiveness of potential targets. Think of a superior target screening.
Advice on the application of
IFRSs
Many in-house accounting departments tasked with adopting IFRSs/ IASs face a number of difficulties. They spend a considerable amount of time searching for clues, often resorting to unreliable sources. How to ensure correct reporting? How to properly disclose all financial statement items?
HR

and payroll

Personnel issues, personnel controlling and the whole payroll area are always closely linked to accounting. To ensure comprehensive outsourcing of the accounting function, your partner should be capable of providing expertise in the area of "hard" HR as well.
Consolidations
Consolidations and purchase price allocations can keep even very experienced accountants awake at night. More often than not, this calls for a very advanced skills of the entire team working on those complex and time-consuming processes.
What else do we do for our Clients?

Read more or contact us right away.
Read more

Available
Specific
Hungry for knowledge
Always candid
Trustworthy
Stable
Our selected projects
These are the type of challenges we have been dealing with on a daily basis for years.The diversity underpinned by repeatability gives us satisfaction and inspires our continued development.Would you like to learn more? Contact us.
Wrong decisions, big problems
Whether you need our services for regulatory reasons or tax reasons, or in connection with a financial statements audit or a planned acquisition.
You want to have a peace of mind and comfort that your financial models have been prepared professionally, based on proven, best-in-class standards. The key is to carry out the transaction efficiently and smoothly to the maximum extent, eliminating risks and averting bad decisions.
Unfortunately, choosing a random company that promises quality but has not been sufficiently verified by the market and is unable to defend its valuations in the event of a dispute, may ultimately result in serious issues, stress and missed deadlines. What are the consequences of choosing the wrong partner?
In the course of negotiations, he easily yields, is unsure of his calculations and is easily "rattled".
He keeps close to you only until the invoice is issued. In the event of a court dispute, you are left alone.
Unreliably assembles data sources, and builds models and estimations that are easily refuted.
Is not easily contactable, works intuitively. Does not look for sources. Relies on guesswork.
Our
values
If you like working with specific and responsible professionals, you've come to the right place.
Ground Frost is:
Candid and concrete people
We don't like to mince matters, we talk straight. We avoid engaging in long, academic discussions. We ask specific questions. We give clear answers. We are experts in what we do.
Guaranteed support and availability
We are sure of our valuations, so you can count on us in any situation. Even if you need to defend your case in court or before an auditor.
Stable and experienced specialists
We have been building our experience and knowledge for years, cooperating with entities large and small. We have a stable, close-knit team of professionals who like to work with each other.
Premium class finance
You feel that your business is gathering momentum and you want to take it to the next level. Makesure you are treading on firm ground, and entrust your financial matters to GROUND FROST.
We guarantee that this will be a good investment!
Talk to us